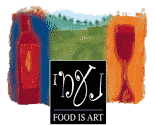 Naomi Catering
Naomi Catering offers a full take away menu including meat, fish, dairy, and parve items, salads, side dishes, and desserts. Naomi's dishes are always impeccably and professionally prepared and packaged, with attention to detail, appearance and design.

Orders for Rosh Hashana must be submitted by September 14, 2017. Sukkot by September 28

Visit the Naomi Catering website and order online from the full year-round menu or from the Holiday take away menu. Naomi Catering. Your order will be beautifully packaged and delivered to you in Jerusalem, Modiin, Bet Shemesh, Raanana Herzlia and Tel Aviv.

Minimum order on the Naomi website is NIS 500
Deliveries only.
Naomi Catering
www.naomicatering.com
Tel: 02-6793052 , Fax:02-6793112
e-mail: info@naomicatering.com
Kashrut: Rabbanut Yerushalayim Mehadrin.


Bid on a NIS 300 voucher.