Eluna Auction #24612 Dinner for Two at Sofia Restaurant, Jerusalem
9/21/2018 9:02:36 AM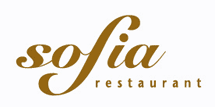 Dinner for Two at Sofia Restaurant in the Inbal Hotel

Tucked away in a quiet corner of the Jerusalem Inbal Hotel, sits a little pocket of elegance called Sofia. As befits this posh hotel, this brand-new eatery is high class all the way.

Sofia offers dairy Italian fare. Everything is done with a refined and stylish touch, from the cream-colored linens to the plush chairs. The service is impeccable and appropriate for an outstanding dining experience.

We were greeted at the restaurant with an aperitif followed by a small surprise starter; a baked phylo packet filled with feta cheese, floating on a sea of creamy tomato sauce. It was at that point, that we knew we were in for a special and wonderful dining experience.
More on Sofia restaurant

Sofia is a restaurant for a special evening - an important (romantic) date, an anniversary or perhaps a key business meeting. You can count on Sofia to pamper you and your guest; its grace and sophistication will win you over.

Bid on this dinner for two people.

The Inbal Hotel
3 Jabotinsky Street, Jerusalem
02-675 6688
Kashrut: Rabbanut Yerushalayim
Bid on a NIS 300 voucher.
| | |
| --- | --- |
| First Bid | |
| Current Bid | |
| High Bidder | |
| Bid Increment | |
| Auction End Date | |
| Remaining Time | |
| | |
---
Copyright © 1999 - 2017, eLuna.com, All rights reserved.