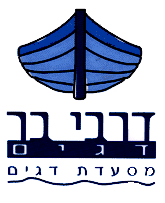 Dinner for two at Derby Bar Restaurant, Tel Aviv
Fish, Meat and Sushi
Newly kosher Derby Bar Restaurant in Tel Aviv is bringing their rich and flavorful food to a new market.
Fish is the star of this menu and choices include Sea Bream, Trout, Salmon, Bass, and more. There are also specialties like the Mediterranean salmon hamburger and the Red Tuna Steak grilled in a sesame oil, herbs and ginger marinade, and served with Wasabi Puree.
What is a fish restaurant without sushi? and Derby Bar has a full selection of sushi. The menu also offers meat and pasta dishes.
More about this restaurant
Derby Bar
96 Igal Alon, Tel Aviv
Tel: 03-5614545
Kashrut: Rabbanut Tel Aviv