Eluna Auction #28503 Dinner for Two at Lechem Erez, Reut
07/07/2020 02:00:23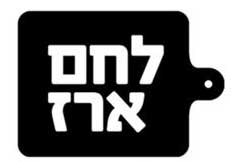 Dinner for Two at Lechem Erez, Reut

Lechem Erez Modiin-Reut is located in the Reut shopping center. There is a very large parking lot, the restaurant is on ground level, and is handicapped friendly.

Lechem Erez is a quality dairy restaurant. There is a big selection of breakfasts, brunches, and many yummy dairy dishes throughout the day. Foods are wholesome with no additives. There are also breads and packaged foods that you can purchase to take home.

The restaurant has many deals and specials that can be combined with the eLuna discount. Membership in the Lechem Erez club is free of charge for eLuna members.

Click here for more info

Lechem Erez
Reut Shopping Center, Modiin-Reut
Tel: 08-9470047
Kashrut: Kashrut: Rabbanut Modiin
Cakes and pastries, packaged items mehadrin Beit Yosef.
Bid on a NIS 200 voucher at Lehem Erez Reut Restaurant.
| | |
| --- | --- |
| First Bid | |
| Current Bid | |
| High Bidder | |
| Bid Increment | |
| Auction End Date | |
| Remaining Time | |
| | |