Eluna Auction #28519 Dinner for Two at Pikanha Restaurant, Raanana
15/07/2020 01:38:20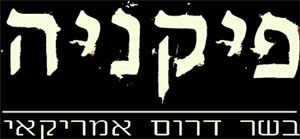 Dinner for Two at Pikanha, Raanana
Meat lovers, you have found a home. Pikanha is a Brazilian grill restaurant offering a great variety of meats, prepared in an open kichen, as you like it. Meats range from burger platters to a selection of sizzling meats brought to your table on a warming tray.

The restaurant is spacious, comfortable and invested. This is the perfect restaurant to enjoy sharing a meat platter with friends and family. Children are welcome, with special kid-size meals. Enjoy the video on the big screen, showing the meat preparation.

Pikanha meat restaurant is located in the Etgarim tech park, Raanana. Why the name Pikhanha? It is the way you say Serloin in Brazil.
Pikanha
South American Grill Restaurant
14 Hacharoshet, Raanana
Telephone: 09-8911180
Kashrut: Rabbanut Raanana
Bid on a NIS 250 voucher at Pikanha Restaurant.
| | |
| --- | --- |
| First Bid | |
| Current Bid | |
| High Bidder | |
| Bid Increment | |
| Auction End Date | |
| Remaining Time | |
| | |