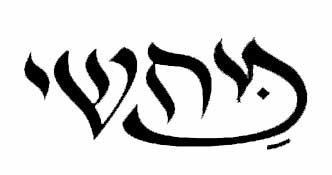 Dinner for Two at Machshi Street Food Restaurant
Machshi is a Tunisian dish, from the Tunisian Arabic word meaning stuffed. As in gefilte or cabbage for Ashkenazim. The portions at Machshi are generous, so perhaps the name is a pun on the way you will feel after eating.

Machshi is a combination of vegetables, rice, meat or chicken breast and a sauce. It is served in a pita or on a plate. It is the kind of low-cost but nutritious street food that has kept people in Tunisia and the Middle East alive for hundreds of years.

The restaurant tries to create an ethnic Tunisian vibe with patterned middle eastern style floor tiles and the rhythmic music. Step right up to the counter and choose one of the 5 - 6 options, none exceeding 45 shekels. There is Machshi in a pita, on a plate, with or without meat, Then pull up a stool - a higher or a lower stool, sit up alongside a bar inside or tables outside. When your meal is ready, come and get it..
Click here for more info

44 Yehuda Halevi St. Tel Aviv
Telephone: 03-740 8344
Hashgacha: Tzohar


Bid on this auction valued at NIS 100.