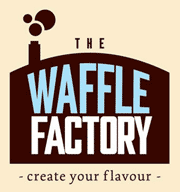 Dinner for Two at Waffle Factory, Jerusalem

Waffle Factory, located at the top of Emek Refaim in Jerusalem, offers a great variety of waffles and crepes plus an impressive selection of pizza, pasta and salads.

Whether you order a salad, pizza, or a delicious waffle, you can expect the best choice of appropriate toppings - great dressings for the salad, fresh herbs on your pizza, or Ben and Jerry's ice cream on your waffle!

Waffle Factory also offers a host of pancakes and crepes. And you can watch the action as your waffles are made on an open bar .
Click here for more info

Waffle Factory
24 Emek Refaim, German Colony, Jerusalem
Tel: 02-567-2049
Kashrut: Rabbanut Yerushalayim

Bid on a NIS 150 voucher at Waffle Factory Moshava Restaurant.