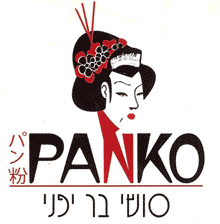 Dinner for Two at Panko Sushi Bar, Raanana

Centrally located at the corner of Ahuza and Brandeis Streets, Panko offers tasty sushi, reasonable prices, and convenience. Whether you eat at the tables, pick up your order, or have it delivered, Panko offers all the different types of sushi: rolls, Fotomaki, Nigri, Sashimi, a host of combinations and more. Panko will prepare just about any mix of sushi that you request.

Miso soup, tempura, and Japanese salads round out the options, while non-sushi eaters will be pleased with Japanese style fish & chips, salmon fillet, or chicken breast.

Click here for more info

Panko Sushi Bar
135 Ahuza, Raanana
Tel: 09-7745353
Kashrut: Rabbanut Raanana


Bid on a NIS 150 voucher at Panko Restaurant.