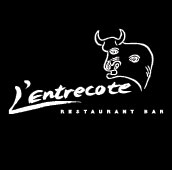 Dinner for two at L'Entrecote, Tel Aviv
L'Entrecote is a beautiful restaurant located in historic Neve Tzedek, Tel Aviv.
The restaurant specialty is the Entrecote steak served as you like it in the sauce of your choice. There is a wonderful Foie Gras appetizer as well as kebabs and Carpaccio. For the main course steaks abound but that's not all, there are also lamb, fish, and chicken. A meat eater's paradise.
L'Entrecote

28 Achad Ha'am Street, Tel Aviv
Tel: 03 6337733
Kashrut: Rabbanut Tel Aviv