Eluna Auction #28848 Take A Wok. Box for 2 + 5 Dim Sum
17/05/2021 21:55:22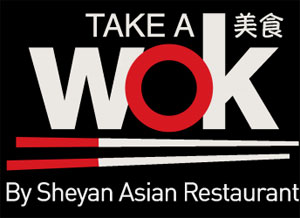 Take Away from Take A Wok

Order in, or pick up Chinese, from Take A Wok Asian Restaurant. Just choose your base - noodles or rice - and then choose all the extras that will go into the box.
Choose either rice noodles, egg noodles, gluten free noodles, or white rice. Then add your choice from a variety of meats, or keep it veggie with tofu or just vegetables. It is fun to order online, for delivery or pick up.
Take A Wok is on the outer space of a mall, but the entrance is on the street for easy pick up.

Take A Wok
15 Sarei Yisrael, Jerusalem
Telephone: 077 2311854 052-9172778
Kashrut: Mehadrin Badatz Agudat Yisrael

Bid on a NIS 100 voucher at Take A Wok Restaurant.
| | |
| --- | --- |
| First Bid | |
| Current Bid | |
| High Bidder | |
| Bid Increment | |
| Auction End Date | |
| Remaining Time | |
| | |