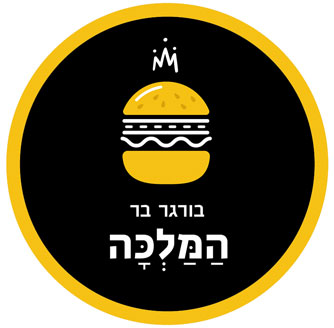 Dinner for two at Burger Bar Hamalka, Shuk Hapishpushim
From the house of Caffe Yaffo
Burger Bar Hamalka is the new Caffe Yaffo. Under the same management, Burger Bar Hamalka is sure to please its guests as much as Caffe Yaffo did. The restaurant is located in the heart of the historic Shuk Hapishpushim - the Jaffa Flea Market.

Burger Bar Hamalkaspecializes in a large variety of burgers. There are also other meat dishes, includiing shnitzel, pargit, asado, chicken salads, soup, etc. In every category there is a veggie option. So that the whole table can enjoy burgers together, vegetarians can enjoy a Beyond Meat burger. There are alcoholic beverages and great desserts.

The restaurant hosts entertainment several times a week. There is a private room for up to 35 guests and can host events for up to 150 guests.

More about this restaurant.
Burger Bar Hamalka
11 Olei Tzion, Tel-Aviv
In the Jaffa Flea Market
Tel: 03-5181988
Kashrut: Tzohar

Bid on a NIS 200 voucher at Burger Bar Hamalka Restaurant.