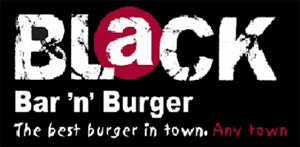 Dinner for two at Black Bar 'n' Burger, Petach Tikva
Black Bar "n" Burger is sleekly designed restaurant with a trendy, and modern interior. Enjoy a variety of seating options: near the bar, around tables, long bench, and booths.

The menu includes burgers with many unique toppings like eggs, onions and mushrooms, all available in a myriad of sizes and styles. For example, the Norma Jean is made from entrecote, the Greenberger has spinach and nuts, while the Black Diamon is a house specialty made from ground fillet and stuffed with sweet potatoes. Starters nod to Mexican flavors and include chicken wings, natchos with guacamole and salsa, and Mexican sausage.
Black Bar 'n' Burger
18 Hasivim, Petach Tikva
Tel: 03-9191891
Kashrut: Rabbanut Petach Tikva, mehaderin