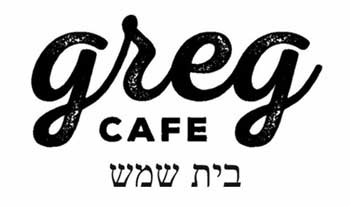 Dinner for Two at Greg Cafe Beit Shemesh
The successful Greg chain of dairy restaurants are everywhere in Israel. The Beit Shemesh branch of Greg Cafe is on the second floor of the Big Fashion mall. This is a bright and cheerful restaurant that is comfortable for families.
The menu offers specialty breakfasts, salads, sandwiches, Italian dishes, lunch, vegan dishes, health drinks, wine, and alcohol. In addition to standard dairy dishes, Greg offers something special in each category. There are a large number of vegan dishes. Asian dishes appear in various sections.

Each branch restaurant has its own specials. Greg Beit Shemesh has excellent fish dishes and specialty dairy dishes. As your server for details.
Click here for more info

Big Fashion Center, 1 Yigal Alon, Beit Shemesh
Tel: 02-540-1964
Kashrut: Rabbanut Beit Shemesh, Mehadrin Badatz Beit Yosef

Bid on a NIS 175 voucher at Greg Cafe Beit Shemesh Restaurant.