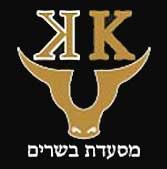 Kiko is a fast and easy restaurant. It is easy to get there, easy to park, easy to choose your food and easy on the pocket book. Kiko is one of several shops in the small shopping center on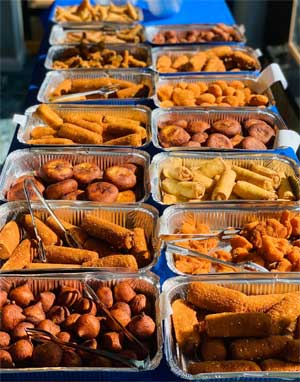 Yanovsly Street in Armon Hanatziv. There is ample free street parking behind the shopping center on Luppo Street
This is a clean and pleasant no-frills restaurant with Friday take away food for Shabbat at very reasonable prices. The foods are freshly prepared from high-quality ingredients.
The Friday buffet includes meats, fish, salads, stuffed vegetables, side dishes and a long list of "pastelim" These are popular breaded and fried Israeli dishes. Don't try this at home.
Come in and choose your foods for Shabbat.
At these prices, a full Shabbat meal can come in at under NIS 100 per person.
Kiko Meat Restaurant Friday Take Away for Shabbat
15 Daniel Yanovsky St, North Talpiot/Arnona, Jerusalem
Tel: 0778836883
Kashrut: Rabbanut Yerushalayim MehaderetBeit Yosef
Bid on a NIS 50 voucher at Kiko Meat Restaurant.