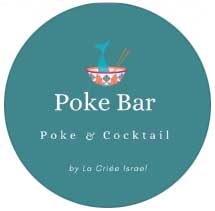 Poke Bar for Two
Poke Bowls are an all-in-one meal in a bowl. This high-end street food is fast, healthy and reasonably priced. You choose the contents of your bowl, which starts with rice, then add fish or tofu, a wide choice of vegetables, crunchy toppings and sauces.
This concept, which has taken the world by storm, has two venues in Raanana: Poke Bar on Hanesiim St and on Ahuza off Kazan. The fresh fish, the star of the show, is sourced from the affiliated La Criee Israel fish shopm with fresh fish deliveries every day. .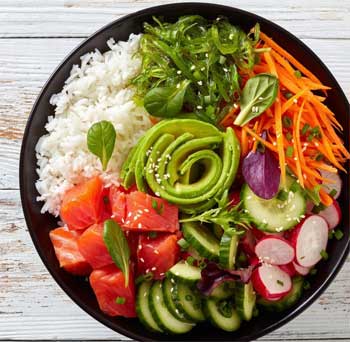 Poke Bar on Ahuza has recently expanded its menu and is now a full fish restaurant, the first in Raanana. This voucher will cover Poke Bowls for two.
The voucher can be used for the fish menu at the Ahuza branch, but you will have to pay the additional cost for the fish meals.
The voucher can be used for pick up but it cannot be used for take away.
Click here for more info


Poke Bar
71 Ahuza St., Raananam Tel: 09-866 8888
47 Hanesiim St., Raanana, Tel 09-861 6102
Kashrut: Rabbanut Raanana, parve
Bid on a NIS 150 voucher at Poke Bar Restaurant.