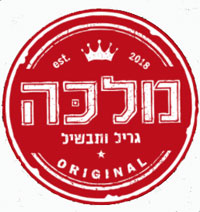 Take Away for Pesach

Just take a look at that erev Shabbat buffet! Is anything missing? I think not.
To make sure you get everything you want for Pesach, order from the buffet ahead of time.

This Pesach Malka Catering offers complete meals for 5, with bonus goodies added. Choose 6 salads with each meal, one appetizer and one main course. With 5 meals you will get a complementary bottle of wine and a seder plate. Best of all, in addition, each person can choose 3 "tastings" from a yummy list.

With a minimum order of 5 meals, you are going to get a lot of food. It could be the miracle of Hanuka when your meals for one night last for 8.

Orders must be submitted by April 10, for pick up April 14.


Delivery in Jerusalem with minimum order.

Click here to view the buffet Pesach menu and place your order

Malka Catering
Derech Agudat Sport HaPo'el 2, Jerusalem
Tel: 02-663-4934.
Kitniyot