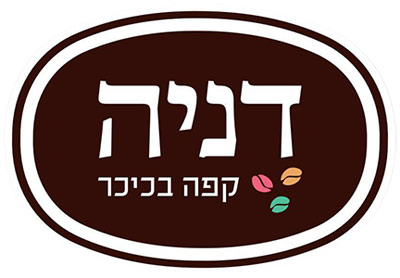 Dinner for Two at Denya Cafe/Restaurant
Denya is a pleasant cafe/restaurant with a full menu. We consider Denya a restaurant because it offers. such a full choice of foods. There are pasta dishes, salads, pizza and focaccia, as well as several fish dishes. You will be greeted warmly whether you are there for just a drink or for a full meal. But whatever you choose, don't miss the smoothies.

The restaurant is in a spacious complex with plenty of seating both indoors and outdoors. Cafe Denya and Katzefet, the ice cream parlor next door, are part of the same complex. Denya Cafe is just across the street from Denya Square, honoring the Danish people who saved 90% of the Jews in Denmark during the holocaust.

The Jerusalem light rail whizzes right in front of the cafe, and there is car parking in the lot at the square.


Click here for more info

Denya Cafe/Restaurant
102 Herzl St., Denya Sq., Beit Hakerem, Jerusalem
Telephone: 02-6485553
Kashrut: Rabbanut Jerualem Mehadrin


Bid on a NIS 200 voucher at Denya Cafe Restaurant.