Herzelia

Minato
- 8 Hamenofim, Herzelia 09-7731703
Minato is a classic Japanese restaurant with a charming style. This is an
Izakaya
restaurant, the concept which is a meal made up of a stream of different small dishes that can be shared. Each dish is a small gem, beautifully presented and delicious.
The menu includes tasty sushi, salads, noodle dishes, meat-based dishes, meat on skewers and other delicious Japanese dishes.
The restaurant is located in the high tech area of Herzlia Pituach.
Jerusalem

Sheyan
- 8 Ramban St, Jerusalem 02-5612007
Sheyan is a lovely Asian "retreat" in Jerusalem. This is a beautifully designed restaurant with an authentic Asian vibe. Every last piece of furniture, dish, utensil, art work, not to mention the cooks themselves, come directly from the Chinese mainland. And what a collection!

Sheyan Restaurant is large and spacious. The restaurant has one large dining space, a great outdoor terrace, and some smaller intimate corners. The beautifully decorated private party room is a perfect venue for a small family gathering or business meeting.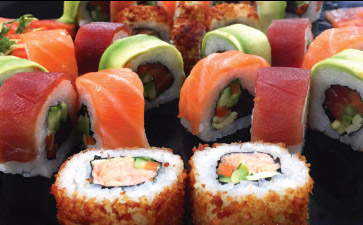 The food at Sheyan is delicious and plentiful. There are many choices including fish, and meat dishes. The noodle dishes are very reasonable and there is a complete Sushi menu.

Sheyan is a big, lively, busy restaurant with lots of positive energy. Reservations are a must.

Tel-Aviv/Jaffa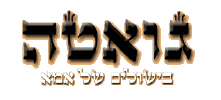 Gueta
- 6 Yerushalayim Blvd, Tel-Aviv/Jaffa 03-6813993
Gueta is a Libyan restaurant, specializing in Tripoli food. The restaurant is owned and operated by the Gueta family and mamma Leah Gueta has brought with her many wonderful culinary secrets from her native country.

Gueta is located directly across from the Noga theater. The d?cor is homey and simple but clean and inviting. The service is impeccable and quick and the food is delicious and very reasonably priced.

Libyan food is flavorful and tasty, spicy but not overly so. Open with an array of salads which are particularly delicious on their super-fresh bread.

Our reviewer recommends the "Complete Couscous" an all-in-one meal, that includes the lightest couscous you'll ever eat anywhere flavored with "tbicha," "mafrum," "yabrak."

What are all of these? See about Gueta Restaurant