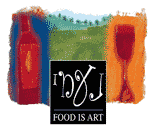 Naomi Catering
Naomi Catering offers a full top of the line take away menu including meat, fish, dairy, and parve dishes, salads, side dishes, and desserts. Naomi's dishes are always impeccably and professionally prepared and packaged, with attention to detail, appearance and design. Packaged to go from the frig to the hot plate, you have no mess and no preparation.

Orders for Pesach must be submitted by March 16, 2021.

Visit the Naomi Catering website and order online from the full year-round menu or from the Holiday take away menu. Naomi Catering. Your order will be beautifully packaged and delivered to you in the Jerusalem area, Tel Aviv and the Sharon.

Minimum order on this website is NIS 999

Naomi Catering
www.naomicatering.com
Tel: 02-6793052 , Fax:02-6793112
e-mail: info@naomicatering.com
Kashrut: Rabbanut Yerushalayim Mehadrin.


Bid on this auction valued at NIS 300.