Eluna Auction #28849 Dinner for Two at Papagaio Prime, Herzlia
17/05/2021 21:57:42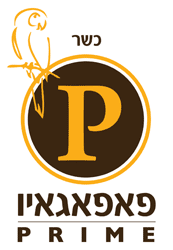 Dinner for two at Papagaio Prime, Herzlia
Papagaio Prime in the Herzlia Arena mall offers the meaty Brazilian tasting menu that made Papagaio famous. This branch specializes in the Juntos meal, ordered by weight. You can have either an 900 gram or a 1000 gram platter of sizzling meats brought to the center of the table to share. Wow.

Enjoy a spectacular view of the boat marina while you enjoy the terrific Papagaio foods.The ease of access and beautiful location makes Papagaio Prime a favorite.

Click here for more info.

Papagaio Prime
The Arena Mall, Herzlia
Tel: 09-9564000
Kashrut: Rabbanut Herzlia
Bid on a NIS 360 voucher at Papagaio Prime Restaurant.
| | |
| --- | --- |
| First Bid | |
| Current Bid | |
| High Bidder | |
| Bid Increment | |
| Auction End Date | |
| Remaining Time | |
| | |