Eluna Auction #29196 Dinner for Two at Ruben Beit Shemesh
08/12/2021 22:08:42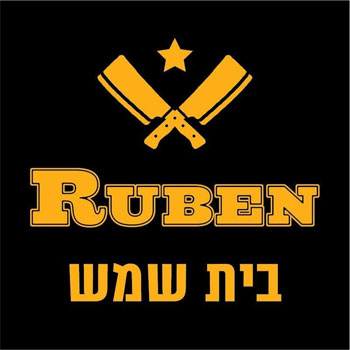 Dinner for Two at Ruben Restaurant, Beit Shemesh
Ruben is a chain of meat restaurants best known for its burgers and smoked meat sandwiches. The Ruben sandwich originated in a New York deli. Now in Israel, Ruben has put its unique Israeli stamp on its American products and has turned burgers into a culinary art.
Ruben offers a menu of burgers in a bun, in a range of flavors and sizes.

Alongside its famous burgers and sandwiches, are steaks, asado, special entrees and specials from the smokehouse.

Host your simcha at Ruben. Choose from 3 menus.
Click here for more info


Ruben Beit Shemesh
1 Yigal Alon, Big Center, Beit Shemesh
Tel: 02-502 8880
Kashrut: Rabbanut Beit Shemesh
Bid on a NIS 250 voucher at Ruben Beit Shemesh Restaurant.
| | |
| --- | --- |
| First Bid | |
| Current Bid | |
| High Bidder | |
| Bid Increment | |
| Auction End Date | |
| Remaining Time | |
| | |