Eluna Auction #29666 Dinner for Two at Patrick's Rooftop Irish Pub, Petach Tikva
30/09/2023 13:29:58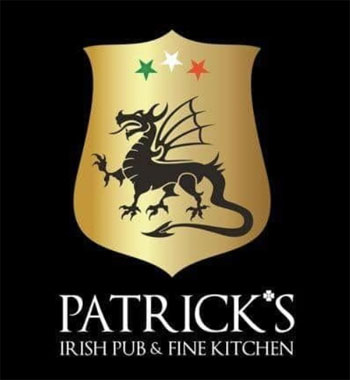 Dinner for Two at Patrick's Irish Pub & Fine Kitchen
Patrick's Rooftop Irish Pub and Fine Kitchen, is a fine bar and restaurant all rolled into one. Enjoy the beautifully designed space either inside or on the "rooftop" patio.

Patrick's offers a large selection of specialty craft beer on tap, amazing mixed drinks and a selection of whiskeys reminiscent of the duty-free. Balance the alcohol with some of the delicious meat dishes, veggie dishes and nishnushim. Portions were so generous we could not finish anything.

The staff is welcoming and attentive. This is an upmarket dining experience worth the price. Private foom for up to 40 guests.
Click here for more info

3 Totzeret Haaretz, Em Hamoshavot, Petach Tikva
Tel:03-527-7070. 072-338-6909
Kashrut: Rabbanut Petach Tikva

Bid on a NIS 300 voucher at Patrick's Rooftop Restaurant.
| | |
| --- | --- |
| First Bid | |
| Current Bid | |
| High Bidder | |
| Bid Increment | |
| Auction End Date | |
| Remaining Time | |
| | |