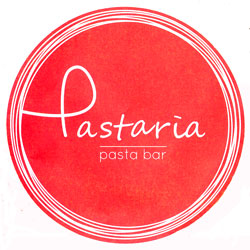 Dinner for Two at Pastaria, Raanana
A simple but effective dining experience. Pasta, pizza and salads, tasty and reasonably priced in a comfortable and cozy atmosphere. The dry pasta is imported from Italy, as is the coffee. A variey of sauces are offered, and a variety of super-thin crust pizza. There is the traditional Ceasar salad and some hot salads. This is a family restaurant where everyone, young and old, will enjoy the experience. Great value for your money.

Take away, delivery, and free parking in the Yavneh School parking lot
Click here for more info

Pastaria Pasta Bar
184 Ahuza St., Raanana
Tel: 09-773 4383
Kashrut: Rabbanut Rabbanut Raanana.
Bid on a NIS 150 voucher at Pastaria Restaurant.