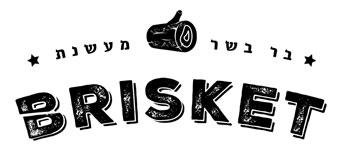 Dinner for Two at Brisket, Hadera
Some of the best restaurants in Israel are in Gas stations, and this is one of them. Brisket restaurant specializes in smoked meats, served on platters, in sandwiches, in salads, and any way you like to eat it. To be assured of the quality, owner Ohad imported American professional meat smokers to the restaurant. The combination of professional equipment and a professional meat chef make this one of the specialty restaurants in Israel.

Brisket is located in a gas station on highway 4 in Hadera. A restaurant this unique, and this accessible brings diners from all over the country. And they will agree that it is worth the trip to Hadera. Brisket has no need for a fancy décor. The meat tells the story.
Brisket
Smoked Meat Restaurant
Route 4, Sonol Gas Station, Hadera
Telephone: 079-559-5160
Kashrut: Rabbanut Hadera
Bid on a NIS 220 voucher at Brisket Restaurant.