Eluna Auction #31283 Dinner for Two at Papagaio Herzlia Steakhouse
11/12/2023 21:20:22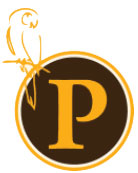 Dinner for two at Papagaio Herzlia Steakhouse
Papagaio Steakhouse in the Herzlia Arena mall offers two classic Papagaio sharing menus: Con junto and the Brazilian tasting menu that made Papagaio famous. In addition there are ala carte dishes and even a vegetarian alternative.

Enjoy a spectacular view of the boat marina while you enjoy the terrific Papagaio foods.The ease of access and beautiful location makes Papagaio Herzlia Steakhouse a favorite.

Click here for more info.

Papagaio Prime
The Arena Mall, Herzlia
Tel: 09-9564000
Kashrut: Rabbanut Herzlia
Bid on a NIS 300 voucher at Papagaio Herzlia Steakhouse Restaurant.
| | |
| --- | --- |
| First Bid | |
| Current Bid | |
| High Bidder | |
| Bid Increment | |
| Auction End Date | |
| Remaining Time | |
| | |