Eluna Auction #31541 Dinner for Two at Amigos, kiryat Shmona
30/09/2023 11:59:21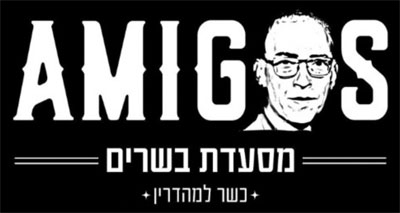 Dinner for Two at Amigos Meat Restaurant, Kiryat Shmona

Amigos will satisfy your meat-tooth, with a full menu of grilled meats, burgers and Mediterranean salads. This is a friendly family restaurant that will satisfy everyone from the youngest members of your party to the seniors. We love the new design, the large open balcony where diners can take in the fresh air and the views of the north. Amigos is run by family members so service is what you would expect. At Amigos all the meats are prepared on the grill, and all the dishes have the aroma of the coals, the spices and the fragrance of Northern Israel.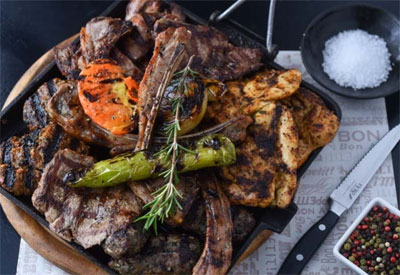 There is nothing better than sharing dinner with friends - amigos. The restaurant offers shared platters of grilled meats for two, four and six diners. Amigos is also an excellent venue for your simcha. See you there!

Click here for more info

Amigos
1 Yuval Yaniv, Kiryat Shmona
Tel: 04-690 2330, 052-721-1672
Kashrut: Rabbanut Kiryat Shmona, mehadrin
Bid on a NIS 200 voucher at Amigos Restaurant.
| | |
| --- | --- |
| First Bid | |
| Current Bid | |
| High Bidder | |
| Bid Increment | |
| Auction End Date | |
| Remaining Time | |
| | |