Eluna Auction #31548 Dinner for Two at Kiko Meat Restaurant, Jerusalem
30/09/2023 12:05:50


Dinner for Two at Kiko King Meat Restaurant
Kiko is a comfortable informal meat restaurant in Armon Hanetziv. The restaurant specializes in platters, sandwiches, grill meats and very fresh vegetables. Kiko is a family restaurant so bring the kids and make this a family event. There is something for everyone. Kiko is also a popular venue for parties and get togethers.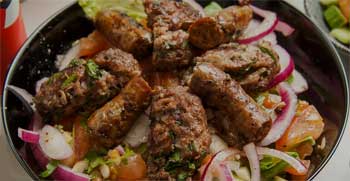 Kiko is a crowd pleaser with good food that is reasonably priced.
What more could you want?
Click here for more info


Kiko Meat Restaurant
15 Daniel Yanovsky St, Armon Hanatziv, Jerusalem
Tel: 077 883 6883
Kashrut: Rabbanut Yerushalayim Mehadrin

Bid on a NIS 175 voucher at Kiko Meat Restaurant.
| | |
| --- | --- |
| First Bid | |
| Current Bid | |
| High Bidder | |
| Bid Increment | |
| Auction End Date | |
| Remaining Time | |
| | |