Eluna Auction #31555 Dinner for Two at Tommy's
30/09/2023 12:25:23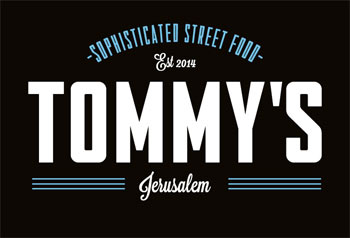 In the fine line between street food and full menu restaurantsm Tommy's falls just over the restaurant side of that line. You can eat almost all the main courses in a bun in your hand. But there are also starters and salads delivered to your table in disposable bowls. With that, we graduate from street food to restaurant.

Tommy's is a small restaurant on Keren Kayemet St, in the delightful neighborhood of Shaarei Hessed, one of string of tiny shops and eateries, which is a part of the charm of this neighborhood.

The Tommy's menu is bigger than the place itself. You'll wonder how so many dishes can come out of that small kitchen. Well, it is an open kitchen so you can see for yourself. The star of the show are the burgers, but in fact there are many other choices. There are a variety of chichen sandwiches, salads, starters and choices for the kids. Colored pictures of the dishes flash on a screen at the counter, helping you make your choice.


Bid on a NIS 120 voucher at Tommys Restaurant.
| | |
| --- | --- |
| First Bid | |
| Current Bid | |
| High Bidder | |
| Bid Increment | |
| Auction End Date | |
| Remaining Time | |
| | |