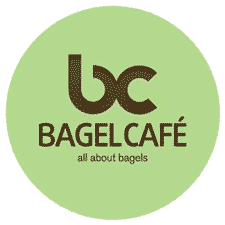 Dinner for Two at Bagel Cafe, Jerusalem

Bagel Caf? is chain of restaurants offering a full dairy mehadrin menu throughout the day including salads, sandwiches, pasta dishes, and fish.

The restaurant has a great selection of "American Style" bagels along with a variety of cream cheeses, salads, antipasti, fish spreads and smoked salmon. Bagels, pastries, quiches and cakes arrive at the restaurant oven-ready and are baked fresh each morning at the location. That's why they taste so good.

Bagel Cafe is great for take away, delivery and catering at your location.
Click here for more info about Bagel Cafe in the German Colony.

Bagel Cafe
54 Emek Refa'im St., Jerusalem
NEW LOCATION
Tel: 02-587-7877
Kashrut: Mehadrin, Rabbanut Jerusalem

Bid on a NIS 150 voucher at Bagel Cafe Restaurant.