Eluna Auction #31564 Dinner for Two at Entrecote Grill House, Petach Tikva
30/09/2023 12:45:38



Dinner for Two at Entrecote Grill House, Petach Tikva

The new Entrecote Grill House Restaurant is a fresh and new dining experience. Under new management the dining area has been redesigned and is now a pleasant wide-open space. At the heart of the menu are the wide selection of grilled meats from burgers and pargit to specialty meats grilled over coals as well as higher end steak cuts and lamb chops.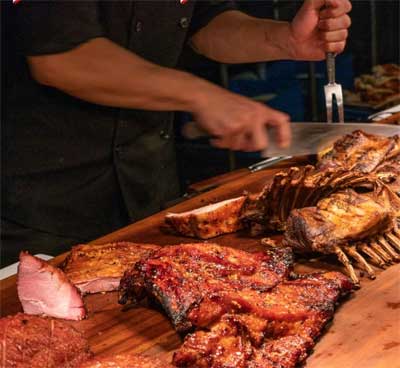 The family's Caucasian dishes are the highlight of the dinner menu. The stews, meat filled filo dough and other exotic dishes make this restaurant unique among grill restaurants..

Click here for more info

Entrecote
28 AD Gordon, Petach Tikva
Tel: 03-9342510
Kashrut:Rabbanut Petach Tikva (Mehadrin). Meat Beit Yosef, Vegetables Gush Katif

Bid on a NIS 250 voucher at Entrecote Restaurant.
| | |
| --- | --- |
| First Bid | |
| Current Bid | |
| High Bidder | |
| Bid Increment | |
| Auction End Date | |
| Remaining Time | |
| | |