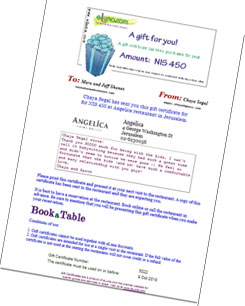 eLuna Gift Certificates

"What a gift! Who would have thought of it?"
Here's a gift that everyone can use. A gift certificate to an eLuna restaurant!

Buy certificates on line and they will be delivered within a day or two by email. The recipient just print it, presents it, and says thank you.

Send your favorite folks to your favorite restaurant or let them choose their own. See about eLuna gift certificates.