} -->






Shabbat

Best day of the week!

Kiddush. The Best Meal of the Week!
What does Kiddush look like in your shul?

eLuna members tell their stories....
Show me.
Send us your story, and if we publish it we will send you a coupon for 50 shekels at the eLuna restaurant of your choice.
PESACH Take Away Foods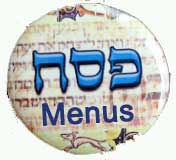 Order from these online menus for Pesach 2023.
Delivery to your door.

See the areas where these caterers deliver, minimum orders and delivery fees.

Jerusalem Cuisine Glatt Mehadrin Meat, Dairy, Parve Menu.
Gluten free
Jerusalem Cuisine takes orders till supply runs out. Order early for full selection.
Pesach Menu.Download Print File


Shabbat menu

Download print file
No minimum order. Delivery free in Jerusalem and surrounding areas including Bait Shemesh on orders over 499NIS.
Order by Wednesday at 4pm: 02-6519821/ 02-6521039 www.jerusalemcuisine.co.il


Jerusalem Delights

American style catering in Jerusalem.

Order from

the online menu

Kashrut: Mehadrin/ Badatz Products

Endorsed by Rabbi Michael Kaplan and Rabbi Shmuel Wittow

Free delivery in Jerusalem. NIS 350 minimum order. Delivery available throughout the country.
phone: 058-7172185. taste@jlmdelights.com

Gohar
Authentic Persian Cuisine
26 Hataas, Kfar Saba
Telephone: 09-7664533
Kashrut: Rabanut Kfar Saba, Gush Katif Menu About Gohar


Shabbos Bistro
Heymeshe Jewish food and delicacies.
About Shabbos Bistro
Buffet erev Shabbat Thursday 12 noon - 2am. Friday 7:30am - 1:30pm
CHOLENT Thursday and Friday.
Ibn Shaprut 5, Rehavia, Jerusalem. Kashrut: Badatz Kehilot
Delivery in Jerusalem Order early 02-9964469. 054 8777347. shabbos.bistro@gmail.com

22 Rivlin St, Jerusalem. Tel:02-6259703


Hayetzira St, Mevaseret Zion, Tel:02-5343039



Your companion Throughout Shabbat.




*

Parshat Hashavua


*

Articles by leading rabbis


*

Rabbi Sacks
An OU Publication.
Print your online copy to read on Shabbat.


This summer visit one of the kosher hotels in Europe.
Gourmet kosher food. Glatt/Mehadrin. Daily minyan.


Totally Jewish Travel
check by Adin